In reviewing the many pictures I've taken of hepatica in the woodlands I found a couple instances where the leaves were four-lobed instead of three-lobed.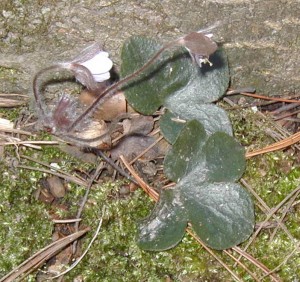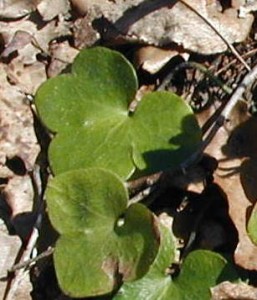 Some leaves will have four rounded lobes instead of the typical three rounded lobes, although the fourth lobe seems like an afterthought. Chalk it up to individual variation.
If you sit long enough in a clover patch, you're bound to find a four-leaf clover!