We now have Ground Cherry Yellow "Husk" Tomato Seeds for Sale! SOLD OUT!
Thank you to all who purchased ground cherry seeds here at wildeherb. We're planting the last of our seed stock this year in hopes of another great harvest to share with everyone.
We've grown these Amish Heirloom fruits for several seasons and really enjoy eating them fresh. 2014 was a great year for the ground cherries and we had an abundance of them. We had so much fruit, in fact, that we shared a lot and still had plenty left over for collecting the seeds!
Ground cherries are delicious little fruits and they are easy to plant and grow, too. Their sweet pineapple-like taste will have you eating them right off the ground. That's because the fruit typically drops off the vine and ripens inside the papery husk to a deep golden yellow.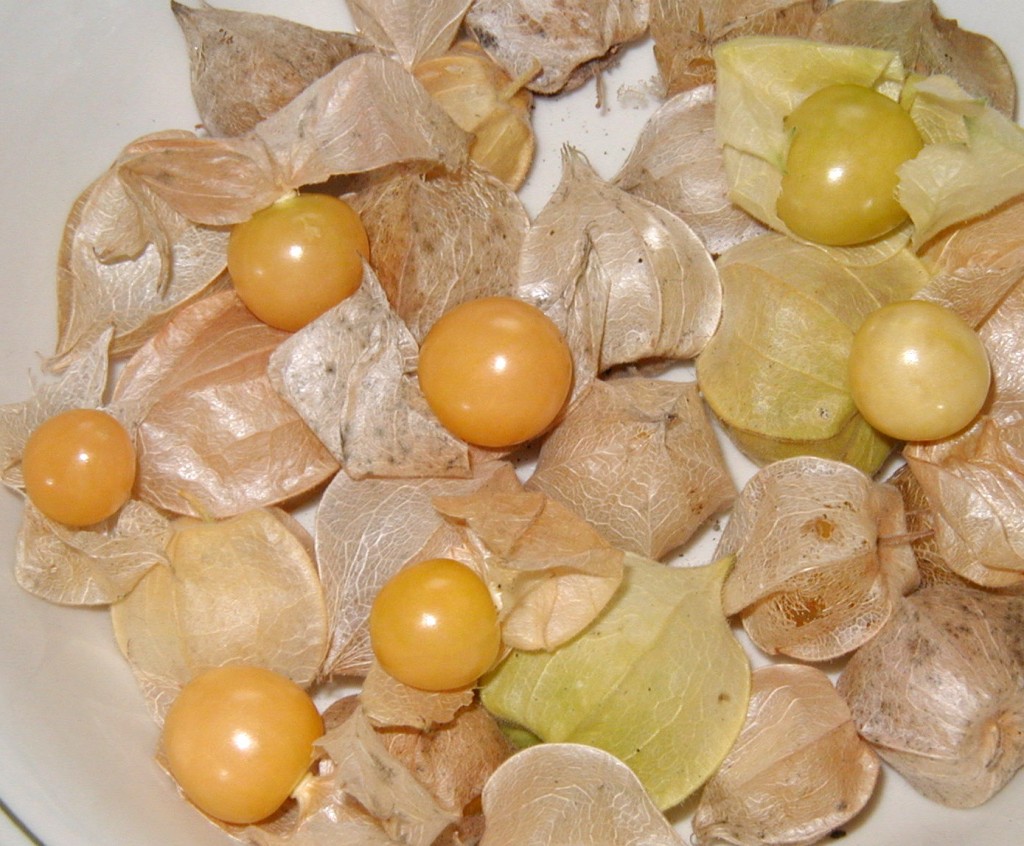 Once established in your garden or on your property you'll likely have them for a long time.
Order your Ground Cherry Yellow "Husk" Tomato Seeds today!
Each seed packet costs $3.50, will be shipped via USPS First Class, and contains 0.1 gram Ground Cherry seeds. That's approximately 100 seeds, which is plenty to get you started on enjoying these sweet little fruits.