Spring has come to South-central PA at last. Flowers will be picking up speed in opening their blooms this week with the forecasted warm weather.
In early April the spicebush is one of our first native plants to bloom.
Spicebushes full of bright lemony-yellow blooms getting ready to burst open. The first few flowers had already blossomed in the sunshine.

Only a handful of different plants were seen to be blooming or nearly so at Little Buffalo State Park on April 5, 2017, including:
bloodroot
hepatica
coltsfoot – a spectacular display!
maple trees
chickweed
purple dead nettle
dandelion
redstem storksbill – a new posie for me!
periwinkle – at the Civil War Cemetery
daffodils – planted at the Day Use Area
Low-growing chickweed and spring beauty both have white flowers with five petals, but they look quite different from one another.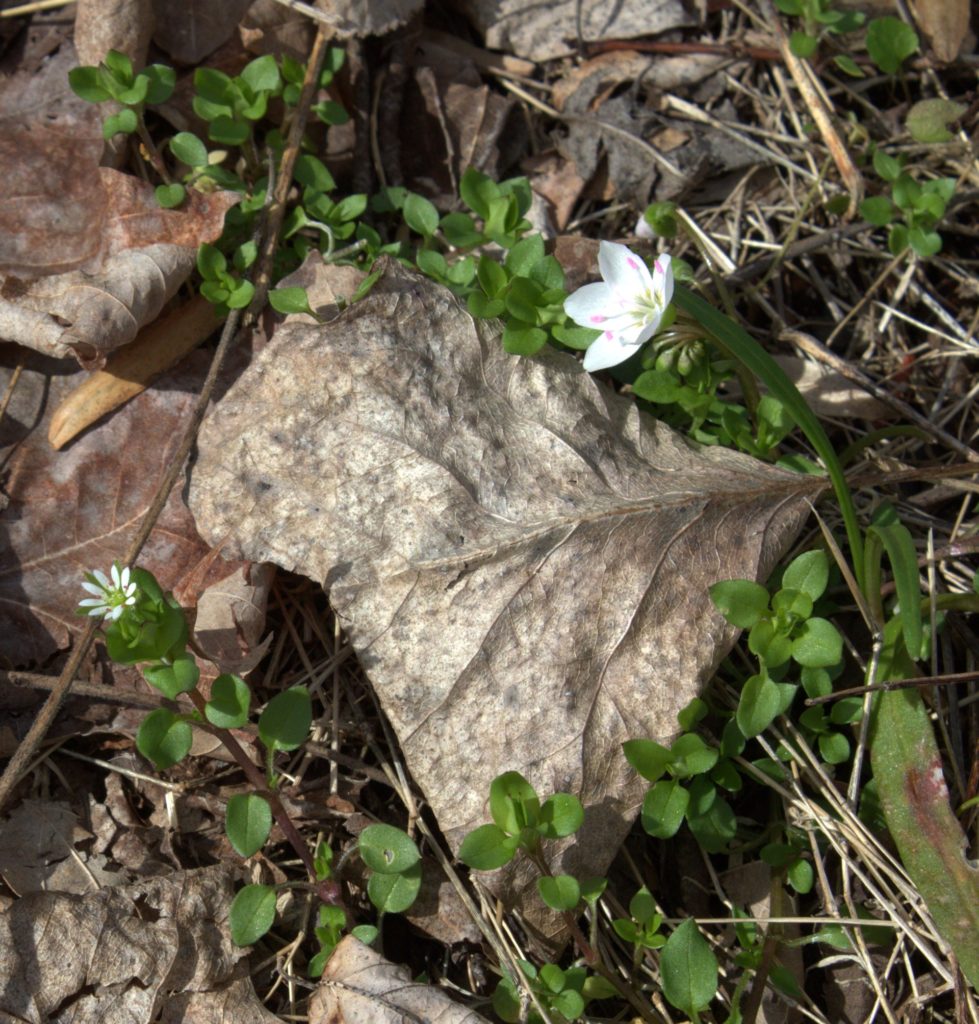 Chickweed is smaller with its elongated and deeply cleft petals, which make it appear to have 10 petals.
Spring beauty flower petals are much larger and their pink anthers at the stamen tips really stick out.