A friend collected a roadside passionflower a few years ago near the northern state line of Maryland, probably along Route 15. For several years he's kept the plant going strong enough to take cuttings each Spring. I was a lucky recipient of one cutting that accepted RootTone's magic and it started growing very well.
Palmate leaves of the passion-flower alternate along a vine-like stem with two small half-moon shaped leaves clasping the main stem. The palmate leaf fingers are skinny.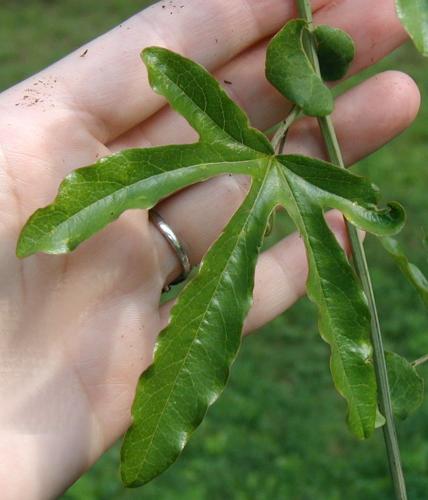 At the leaf and main stem junctions tendrils coil out to anchor the plant to anything within reach. It would be important to trellis this plant to keep it growing where you want it to stay.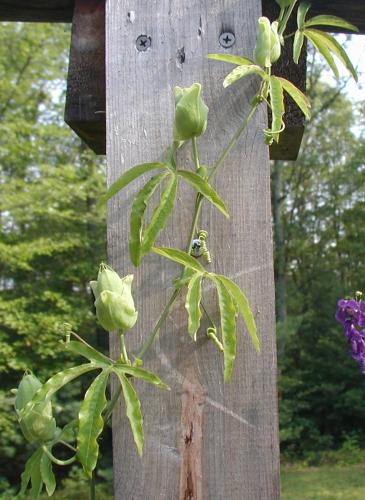 I did not expect it to bloom the first year, but there are half a dozen blossoms already in development. Flowers rise up from the leaf axils, one blossom per leaf.
I'll get more pics when the blooms are out. Stay tuned!