Second snow fall this season brought some cold artic air. At eight o'clock this morning the temperature was 11 degrees F and the wind chill was a mere 2 degrees. The kind of cold that you can feel in your nostrils.
Where were my gloves?? I could really have used them while I broomed off the walkways. No shoveling for me.
Anyway, here's a couple pics for my southern friends who have yet to see any snow this year.
Crisp, snowy and cold morning in the PA mountains.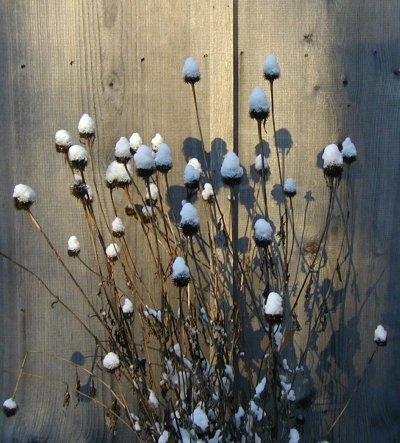 Snowy cones.
Can't believe the greenery hasn't died back on this butterfly bush!
Snowy butterfly blossoms.
It's so cold and dry that the snow squeaks underneath your feet. The powdery stuff is the can't-make-a-snowball-wish-I-had-a-sled-kind-of-snow. But no matter how cold it feels while warming up the car, you can't be as chilled as these Amish folk!
The doors are closed tight, but unless there's a hot potato under your frock you gotta be cold!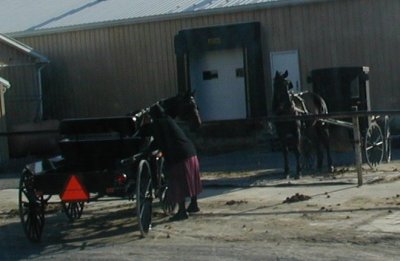 This gal surely can't wait to get home to her kitchen fire!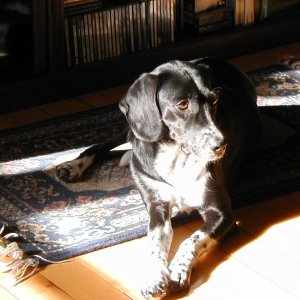 I think Shubert has the right idea – find a sunny spot and curl up!
At least one flower pic today…the Christmas Cactus, or Easter Cactus depending on its time of blooming, is starting to open its showy blossoms.