A neighbor has really beautiful cacti growing all about her place. I don't know a thing about them to give them names. It is curious that some of them bloom only for one day, like these white cactus blossoms.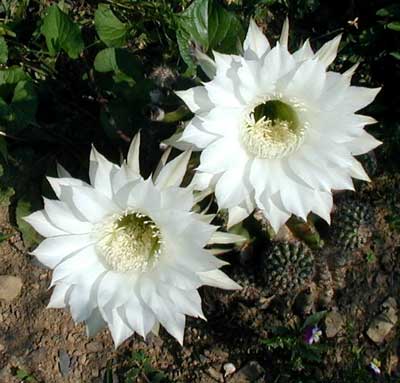 White cactus blossoms are here for only one day.
A large stalk is sent up, the flower blooms, and then it's done for about a month, storing up energy for the next blooming.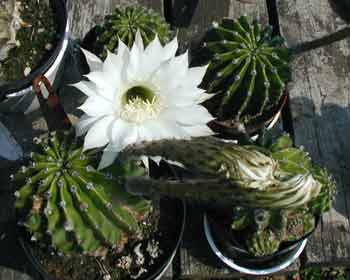 Two cactus stalks rise up before the flowers bloom.
Portulacas, Sweet Williams and Hibiscus are all blooming in the heat of the summer.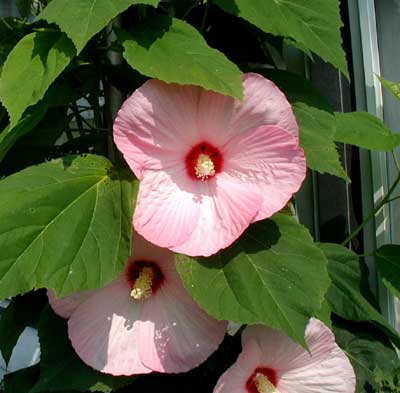 Pretty hibiscus in pink.