Woodland Sunflowers Shine At the Edge of the Forest
A community park on the banks of the Juniata River at Millerstown brings people for picnicing, playing soccer, and having a little fun in the outdoors.
We've seen lots of folks walking their dogs and taking a stroll along the path next to the river.
The walking path almost extends the length of the small park and is lined with trees on the river side of the walk. It's a partly shady area where lots of native sunflowers grow and bloom in the heat of summer.
The sunflowers blooming next to the river are composites with swept back petals and green centers.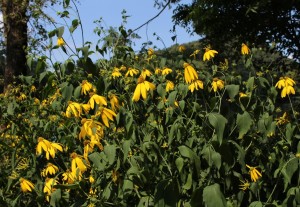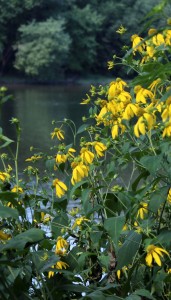 On closer inspection you can see we're actually looking at two different plants!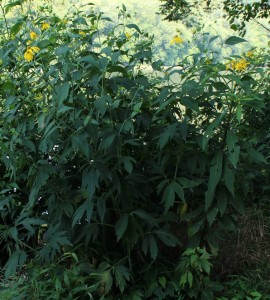 (Click on any image to see a larger view.)
In this particular stand of native bloomers the Green-headed Coneflower, Rudbeckia laciniata, outnumbered the Wingstem, Verbesina alternifolia.
On both plants the upper leaves are similarly shaped, like pointed ovals, but the lower leaves on each plant differs from the other.
The leaves of the Green-headed Coneflower remind me of giant ragweed leaves in that the lower leaves are pointy and tri-lobed, some intermediate leaves have two lobes, and the upper leaves are not lobed.
The leaves of the Wingstem appear more like a typical sunflower, very rough and the same shape from bottom to top of plant.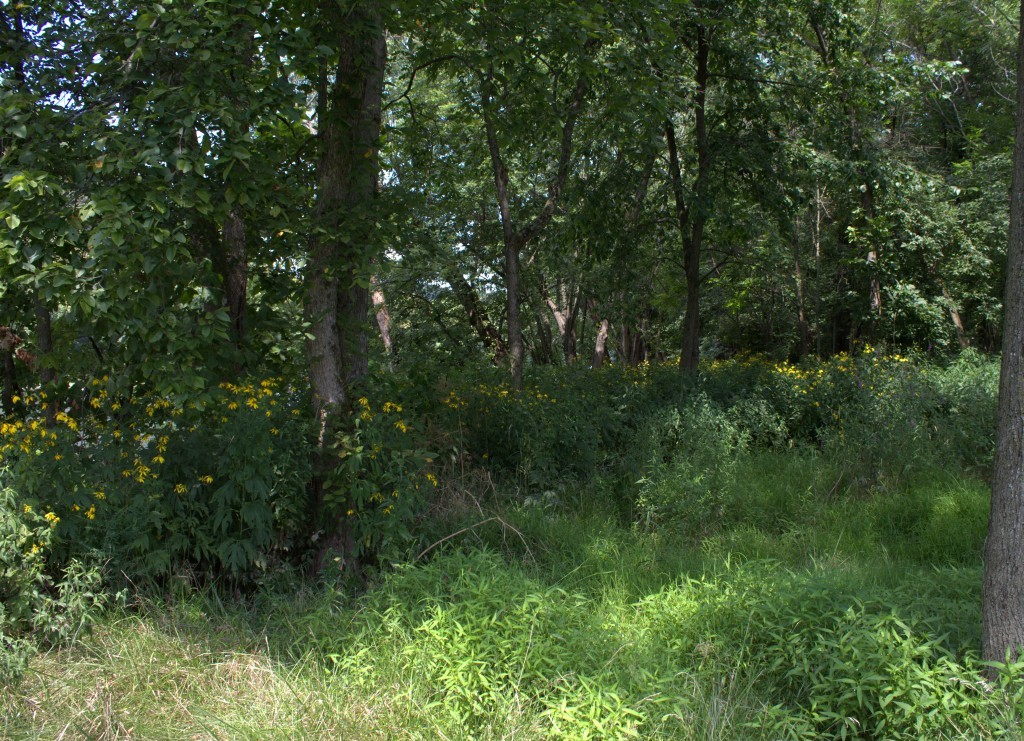 These similar yellow-blooming "sunflowers" can be found in damp areas, such as next to a river, in lowlands near highways, in places where runoff collects in culverts, but usually in partial shade.