Teasel is an alien plant and it looks weird, too.
Approaching 6 feet tall, the alien teasel plant is easily recognized, partially by its height and partially by its spines and prickles.
Long triangular leaves embrace the stem from opposite directions. Sometimes the pair of leaves form a cup that can catch rain water.
The long stems sport many prickles that announce themselves to anyone grasping the tall stem of this plant. Don't they look absolutely painful in these photos?
The flowering head of the plant is topmost and full of spines just daring you not to touch it. Teasel, Dipsacus sylvestris, can be found flowering from late summer into autumn. It's also known as Fuller's teasel, D. fullonum.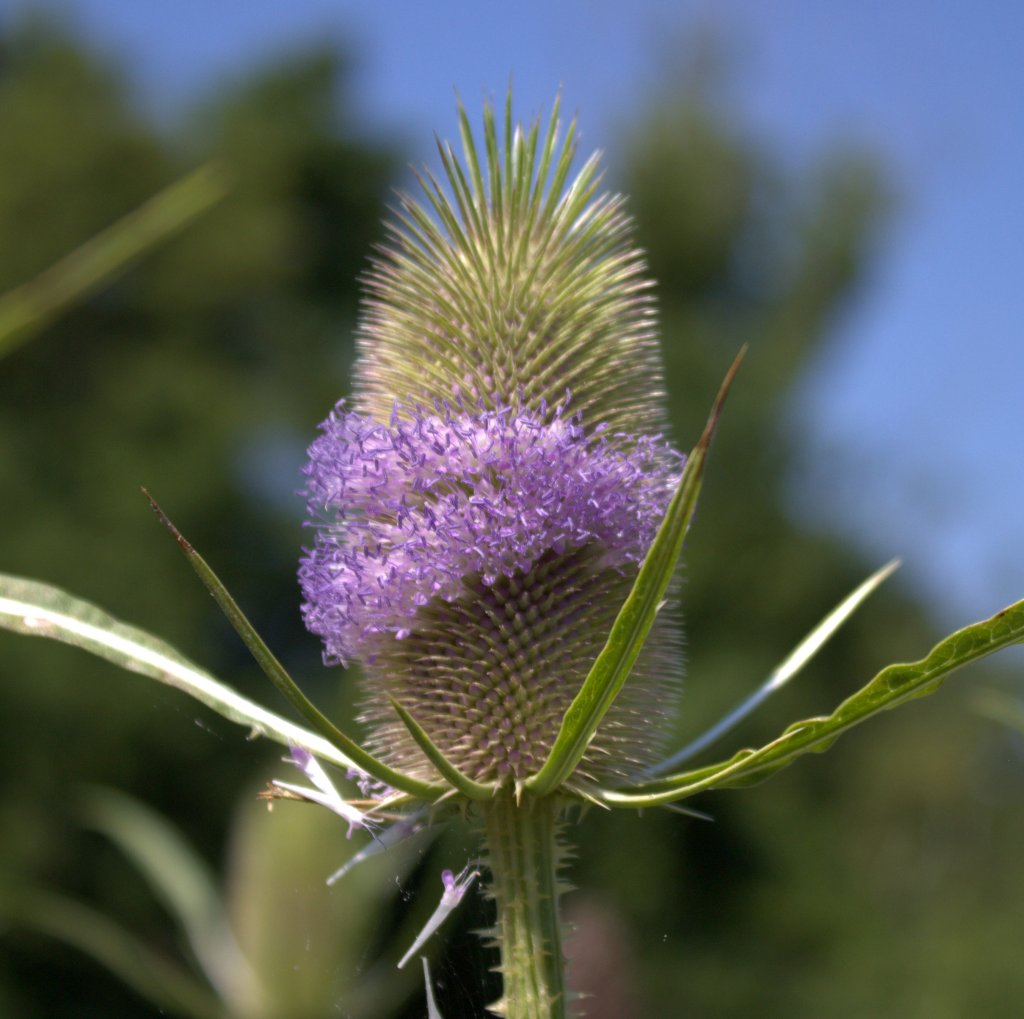 (Photos taken 10 July 2014.)
In between all the spines are delicate looking miniature lavender flowers. Only a few bloom at one time while others wait for their turn safely tucked inside the egg-shaped pin cushion.
The pin cushion-like flowering head appears to be one redeeming characteristic of teasel. At one time this plant was grown in New York State specifically to harvest the teasel heads for carding wool or bringing up the nap of wool — a practice that dates back to Roman times!
Weavers preferred using teasel to straighten out woolen fibers because the teasel spines would break off with a particularly stubborn knot, unlike metal cards that are used today that would tear the fabric.