Nearly four weeks ago I snapped a picture of Downy Rattlesnake Plantain with a flower spike and flower head present, but not yet open. See earlier post on orchids – July 15th.
By now the blooms had started opening up to show the very small individual blossoms.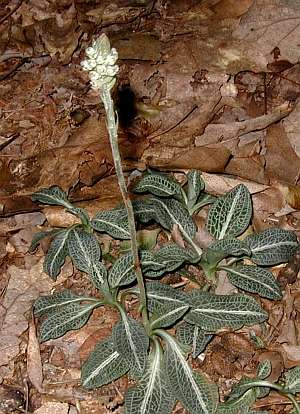 Downy rattlesnake plantain starting to open its blossoms held high on the flower stalk.
The flowers still compact in the head are not fully open so that they can be recognized as small orchids.
Close-up view of downy rattlesnake plantain orchids before the blooms fully open.