Walking the Mill Race Trail at Little Buffalo State Park one can see many Spring-flowering plants in the months of April and May.
Miterwort, Mitella diphylla, is one of the early to mid-Spring bloomers and a member of the Saxifrage family.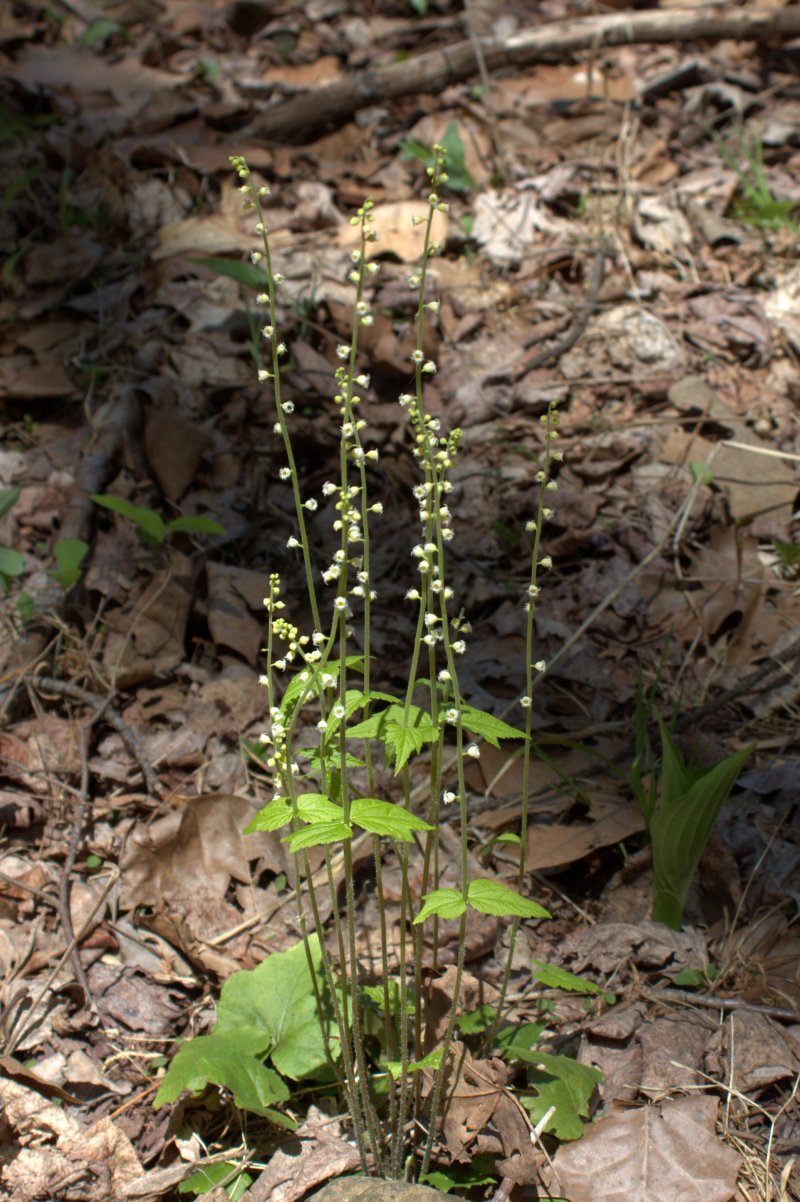 Stalked basal leaves and a pair of conjoined leaves at middle of single flowering stem will easily identify miterwort.
The beautifully fringed flowers are in a terminal cluster,